HOME DELIVERY - PREPARATION: SEND US YOUR ORDER IN ADVANCE, AND WE WILL PREPARE IT FOR DELIVERY!
BUILDERS' STORE
BUSINESS HOURS: Mon-Fri: 7:30am - 5:00pm, Sat: 7:30am - 12:00am, Sun: Closed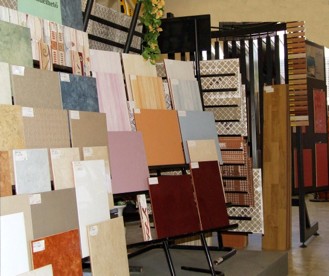 We welcome our customers, the public, contractors, and resellers alike on over 3000 square meters of floor area! Building materials, water, gas, and heating fittings, tools, paint, DIY tools, a wide range of electrical materials at competitive prices, ALL IN ONE PLACE! Thousands of products from hundreds of manufacturers and distributors can be purchased from stock or ordered at SHORT notice. Besides traditional masonry, roofing, plasterwork, insulation, and cladding materials, we also have alternative, modern building and dry construction materials.
IRON AND STEEL PRODUCT OUTLET
Mon-Fri: 7:30am - 5:00pm, Sat: 7:30am - 12:00am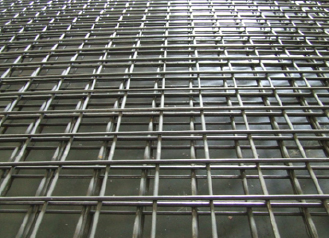 We have been servicing hundreds of resellers, entrepreneurs, and end users in six counties in East Hungary (Békés, Bács-Kiskun, Csongrád, Hajdú-Bihar, Jász-Nagykun-Szolnok, Pest) for over 30 years.
We offer grooved metal materials, hollow sections, pipes, shaped steel and rebars, as well as smooth and ribbed plates. We ship our products with our own vehicles and at no cost to our customers.
AGRICULTURAL PARTS OUTLET
Mon-Fri: 7:30am - 5:00pm, Sat: 7:30am - 12:00am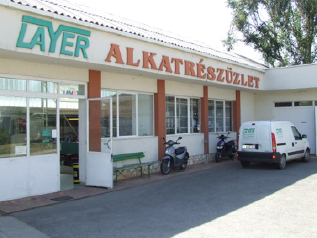 We operate the largest agricultural machine parts warehouse outlet in the region, located in Szeghalom, Széchenyi u. 11. We can offer our customers products fitting the agricultural powered machines generally used in the area.
In addition to spare parts for modern agricultural machines and their adapters, we are also continuously expanding our range of spare parts and maintenance products, keeping pace with new technological developments.
FÜZESGYARMAT CONSTRUCTION SERVICE AND SUPPLY
BUSINESS HOURS: Mon-Fri: 7:30am-5:00pm, Sat: 7:30am-12:00am, Sun: Closed
A wide selection of building materials at competitive prices ALL IN ONE PLACE in Füzesgyarmat as well!
Layer Kft.'s Füzesgyarmat branch offers almost the entire product range of the Builders' Store in Szeghalom to the public, with next-day delivery if needed. Any orders of building, roofing, thermal insulation, plasterwork, or dry construction materials, as well as fuels, pine lumber, boat flooring, or wainscoting which we do not keep in stock on-site can be presented to the outlet manager, who will ensure that the required materials will be brought in from our warehouse and shipped to your location if needed.
Besides building materials, we also offer grooved iron and steel products, hollow sections, rebars, meshes, wire fence materials, PVC pipes, fittings, and wastewater and storm water drains.