LOGISTICS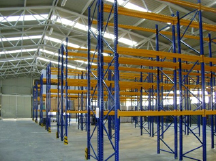 Our logistical warehouse headquarters is at our site in Szeghalom, in Sárrét Industrial Park. It is near Highway 47, which is a main highway and national transportation route, and is 60 kms from the Ártánd-Bors border crossing. It is extremely well situated, and can be accessed both from public roads and through rail, as it is equipped with its own industrial rails. Our warehouses and indoor areas suitable for the storage of bulk materials or materials not requiring warehousing cover several tens of thousands of square meters.
TRANSPORTATION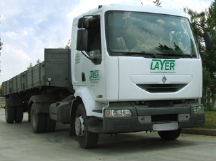 We created an independent transportation business unit connected to our general construction and service business. In addition to in-house work, we use our free capacity to undertake transport and loading contracts, using our own public road, shipping, lifting, and material transport vehicles. Our trained personnel provide their services at competitive prices, with our agricultural, construction, and earth moving equipment at their disposal.
CONCRETE BATCHING, SALES!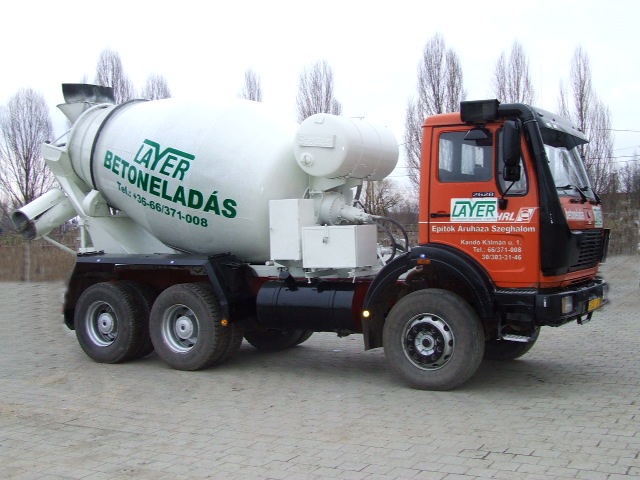 The maximum capacity of our ¼ m3 concrete batching plant located in Szeghalom, Kandó Kálmán u. 1. is 60 cubic meters per day. We undertake the delivery of the mixed concrete with our own vehicles, 2 concrete mixers of 6 cubic meters each. Delivery to other settlements in the area is also feasible, depending on the binding time of the pre-mixed concrete. Upon request, the leasing of earth moving and construction machines along with trained personnel is also possible, after consultation.