| | |
| --- | --- |
| Project name: | Development of equipment procurement and information technology for LAYER Kereskedelmi Szolgáltató és Ipari Kft. |
| Implementation period: | November 20, 2009 to August 31, 2010 |
| Tender ID: | GOP-2.1.1-09/A-2009-2172 |
| Net total cost of project: | HUF 61 008 346 |
| Funding requested: | HUF 30 504 173 |
| Name of beneficiary: | LAYER Kereskedelmi és Szolgáltató és Ipari Kft. |
| Address: | H-5520 Szeghalom, Kandó Kálmán u. 1. |
| Phone: | +36 66 / 371-008 |
| Email: | layer@layer.hu |
BRIEF PROJECT SUMMARY:
Our company has been operating as a private enterprise since 1982. The company was founded and is owned by István Layer, who was partly following family traditions when he began his enterprise. The selling of plumbing and heating products has proven to be a successful enterprise from the very beginning, allowing for continuous development, which involved expansion of both the workforce and technical resources. The number of employees gradually grew to 15-20. In the late 1980s, the retail business soon grew to be a wholesale operation, and our stock expanded to include iron and steel products. Through further expansion of the workforce (to 30-40 employees), we became able to provide services in multiple areas. Our building material business was expanding as well, and we also deployed a new site where we mass produce metal products and perform maintenance on our ever increasing machine stock to this day. On March 4, 1989, we founded our business organization, Layer Kereskedelmi Szolgáltató és Ipari Kft. (LAYER Trade, Service, and Industrial Ltd.) Our company is currently one of the largest building material distribution and construction contractor firms in Békés county. Our current operations include the distribution of iron and steel products and building materials in an outlet boasting over 3,000 m2 floor area in Sárrét Industrial Park, located at the border of Szeghalom. In recent years, the number of our construction contracts has also been continuously increasing. Today, our construction contracts significantly complement our commercial activities (our primary corporate profile), representing 25% of our revenues. Our construction works typically include production halls, grain silos, branch offices for banks, and office buildings. An incomplete list of our references: ISO-Portál Kft Orosháza, construction of an 800 m2 manufacturing plant and a 450 m2 warehouse building, - construction of branch offices for K&H Bank Zrt., - construction of branch offices for ERSTE Bank Zrt., - KERT-Land Kft. Vésztő, construction of a 1.000 m2 grain silo. Due to our continuous developments in recent years, we have constructed and expanded multiple sites, and demonstrate ongoing workforce and revenue growth. In the summer of 2007, our company implemented an ISO 9001:2000 Quality Management System. The objective of our tender and the investment we wish to make is the development of our high-quality (and rapidly expanding) construction work and building material distribution. The information technology tools we wish to procure would assist our company's operations as a whole.
Further pictures of our equipment stock are available, and we will publish them in PDF format.
THIS PROJECT WAS REALIZED WITH THE SUPPORT OF THE EUROPEAN UNION, AND WAS CO-FUNDED BY THE EUROPEAN REGIONAL DEVELOPMENT FUND.
NATIONAL DEVELOPMENT AGENCY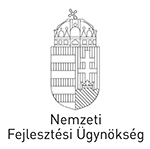 Info Line: 06 40 638 638
Email: nfu@meh.hu
www.nfu.hu
MAG - MAGYAR GAZDASÁGFEJLESZTÉSI KÖZPONT ZRT.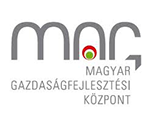 Mailing address: 1539 Budapest, Pf. 684.
Registered seat: 1139 Budapest, Váci út 83.
Phone:(+36-40)200-617
Email: info@magzrt.hu
www.magzrt.hu